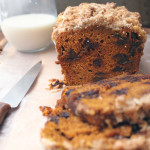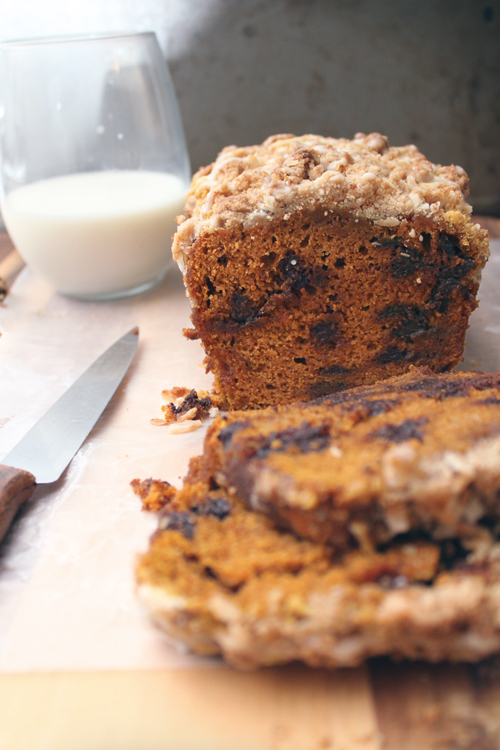 This recipe is a fairly new discovery. This past spring, I took a road trip down to San Diego, or "San Diagooo" as Ron Burgundy calls it. I was travelling with a few buds and stayed at a friend's house in Carlsbad. Augusta, my friend's grandmother, was our incredibly sweet host and on our arrival, she made the best pumpkin bread I've ever had! Moist, decadent, and filled with yummy spices, this pumpkin bread had fast-forwarded me to Fall.
With Thanksgiving just behind us and Christmas on the horizon, there couldn't be a more perfect time to bake up this amazing pumpkin bread. Lucky for me, Augusta was kind enough to let me jot down the recipe and I was surprised to learn how easy the steps were. I changed it up a bit and added chocolate chips, streusel, and icing, because you know, there wasn't enough sugar already 😉
Share with Your Amigos!