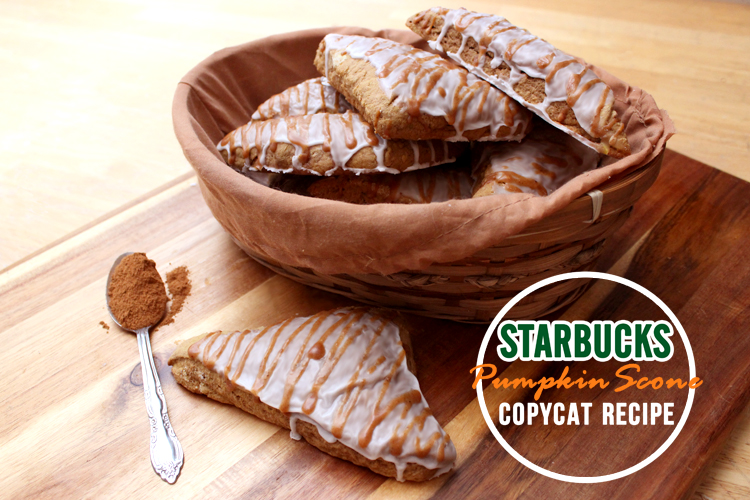 So a few weeks back, when Autumn started, I was craving all things pumpkin, which is of course the natural reaction when leaves start to fall. I went to Starbucks to get their infamous pumpkin scone, and wouldn't you know it, they didn't have any! The kind employee explained that the company was working on improving the recipe. Behold, the great Starbucks pumpkin scone famine! My first thought was bummer, my second thought was shouldn't they have tried finishing perfecting the recipe in say, I don't know, the Summer? And my last thought was how the heck am I going to get my pumpkin scone fix now? And of course, the obvious answer was "Make them yourself".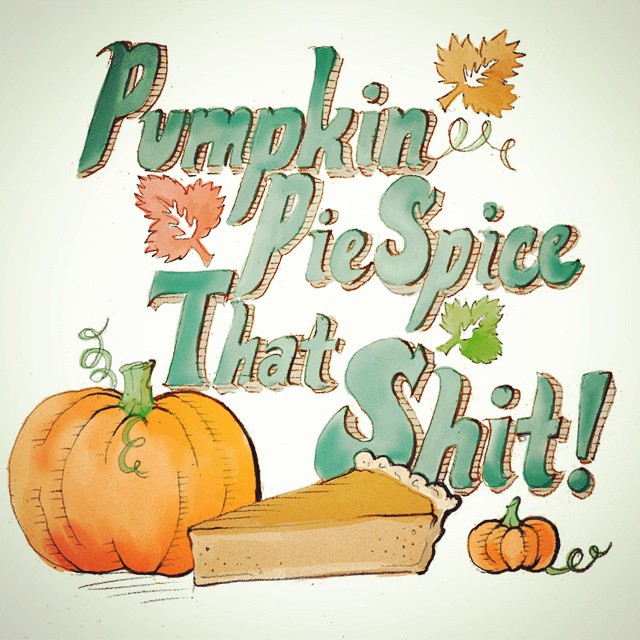 A little thing I drew up. Some hate the fact there's pumpkin spice everything this time of year, but i for one, love it!
I found this post on Reddit later. Rumor has it that the so called "recipe evaluation" may have been nothing more than a coverup for a recall due to cross contamination. Others say there may have been broken shards of glass or plastic in the scones. Yikes!
Whatever the case may be, if it had not been for the recall, I'd have never learned to make these babies on my own. And I can say from experience, these copycat scones tastes just as good as their legit originals.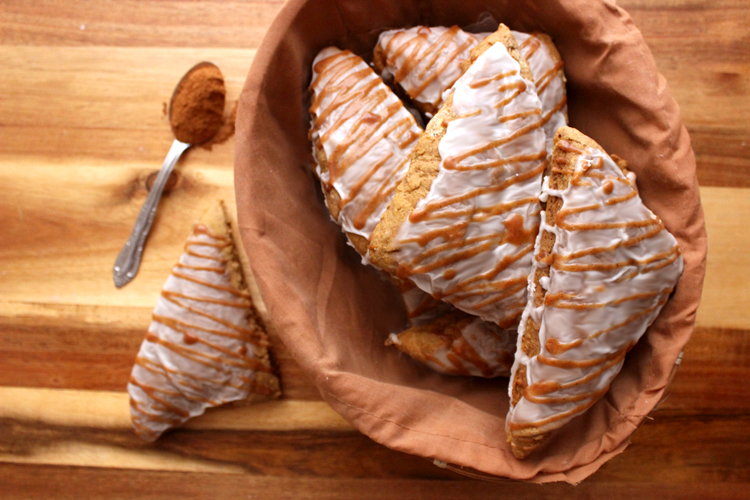 I'm using a recipe from Fairly Nerdy Food. Their recipe yields 24 mini scones but I decide to cut them into larger triangles- 3 of their mini scones equals 1 of my large scones, so I ended up with…*beep boop beep, calculating complex math, beep boop*… 8 large scones. I also tweaked the pumpkin icing ratio a bit by adding more pumpkin puree to the mix, giving it a darker look as well as a runnier consistency.
Ingredients
Yields: 8 scones
Scone
1 egg
½ cup pumpkin puree (non flavored/unsweetened)
3 tbsp heavy cream or half & half
1 tbsp maple syrup
2 tsp vanilla extract
2 cups flour
1 tsp baking powder
½ tsp baking soda
2 tbsp cornstarch
½ tsp salt
1 tsp cocoa powder
1 tsp cinnamon
2 tsp pumpkin pie spice (Here's a simple recipe from Taste of Home)
⅓ cup brown sugar
½ cup unsalted butter, cold and cut into cubes
Glaze
1 cup powdered sugar
2-3 tbsp heavy cream or half & half
½ tsp vanilla extract
Pumpkin Icing
Leftover glaze
½-¾ cup powdered sugar
3 tbsp pumpkin puree
¼ tsp pumpkin pie spice
Directions
Preheat the oven to 400 degrees Fahrenheit and line a baking sheet with parchment paper.
In a medium sized bowl, mix together the egg, pumpkin puree, maple syrup, vanilla, and heavy cream or half and half until creamy and smooth.
In a food processor, sift together the flour, baking powder, baking soda, corn starch, salt, cocoa powder, cinnamon, and pumpkin pie spice. Then, thrown in the brown sugar and process until all of the sugar is coated.
Add the cold butter cubes into the food processor with the dry ingredients and process until they form fine crumbs.
Add the wet ingredients into the food processor and mix just until all the ingredients are incorporated. Be sure not to overmix.
Place the mixture onto a lightly floured surface and knead the dough into a 8×6 inch rectangle with a ½ inch thickness. With a sharp long knife, cut the rectangle into 8 triangles.
Place the scones on your lined baking sheet and bake for 10-12 minutes. Let the scones cool for about 5 minutes on the baking sheet until moving them.
While your scones are cooling down, whisk together the glaze ingredients in a medium sized bowl.
Once the scones have cooled completely, dip the tops of each scone into the glaze and set aside to allow the glaze to harden.
When you're finished glazing all the scones, mixing the leftover glaze with the remaining ingredients for the pumpkin icing. Pour the icing into a ziploc bag and cut a small wedge off the corner, creating a pastry bag. In a zig zag motion, drizzle the icing over the tops of each scone.
Allow the icing to harden and hey, look at that, you're finished!
Share with Your Amigos!