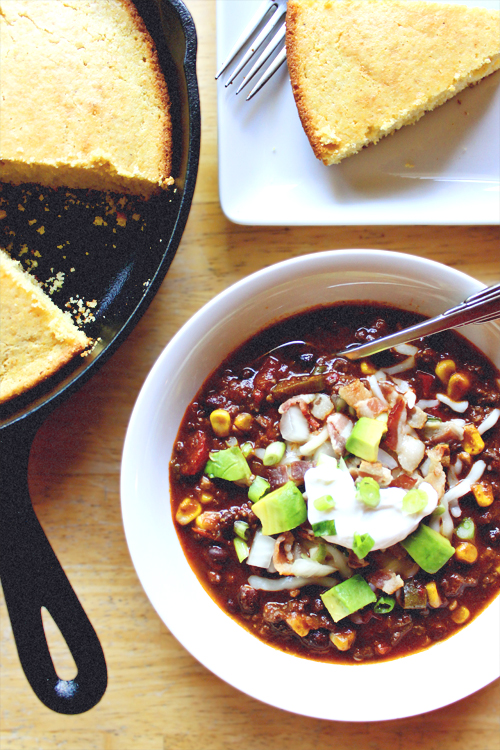 These past few weeks have just been road trip after road trip intertwined with a couple birthday parties, a bittersweet goodbye party, and a wedding. Though seeing friends and family, visiting sights, and dining out are all my favorite things to do, I'm looking forward to a weekend with absolutely zero plans! Call me a shut-in, call me antisocial (screw you, btw), sometimes you just need to do absolutely nothing in order to "recharge" as I like to say, and it seems my low-battery light has been flashing for sometime.
Though it sounds like I may be complaining about the hecticness of life, I'm not. I'm actually quite grateful for all the experiences I've had in the past year. Reflecting back, I learned to ride a motorcycle, I entered a triathlon (and signed up for another one next year), I got to to see some great shows (Paul McCartney at Candlestick's farewell, Ringo Starr, Cirque Du Soleil's Love, Sound Garden, Louis CK, and Eddie Izzard to name a few), I finished a couple art projects, I've travelled quite a bit (granted, though only within the U.S.), and oh hey, I got married to a great guy! So, I can't complain. With a few inevitable not-so-great life experiences and situations aside, this past year for the most part, has been pretty fantastic I'll say. But right now, nothing sounds more appealing than to park my lazy ass on the couch next to my husband's and go on a Netflix binge.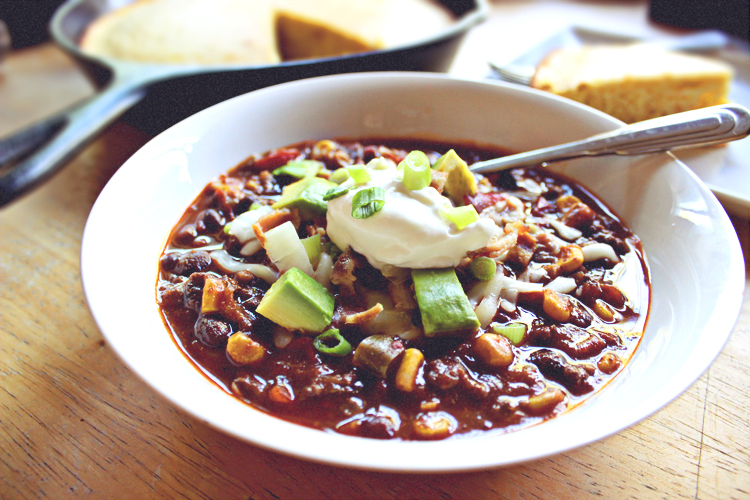 Of course, lazy weekends call for lazy recipes. This chili recipe is literally just throwing things in a pot and walking away; ok, maybe there's a little more to it than that but there's really not a whole lot you can do to mess it up – thus the beauty of chili! The ingredient portions are built to my tastes but feel free to adjust them however you like. Want to add more onions? Do it! Want to switch the beef for turkey? Go ahead! Want to add PBR to the mix? I say go for it, you f*#kin hipster!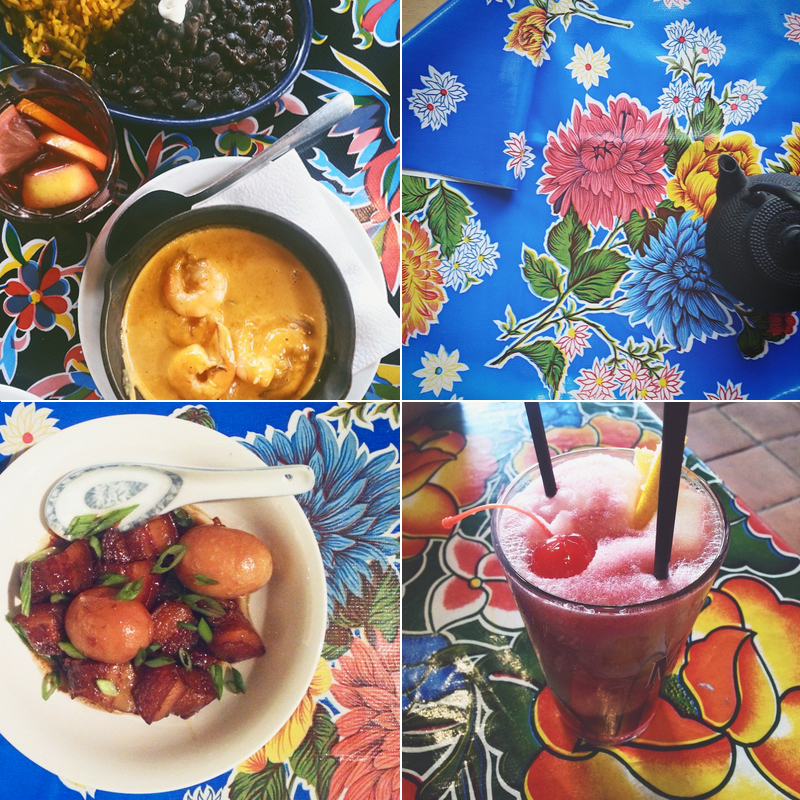 Been a little obsessed with floral oil cloths lately.
Top left: Cajun shrimp from Cha Cha Cha's in San Francisco
Top right: Ordered a new oil cloth
Bottom left: Homemade caramel pork belly and egg
Bottom right: Sangria margarita from Chacho's in Downtown San Jose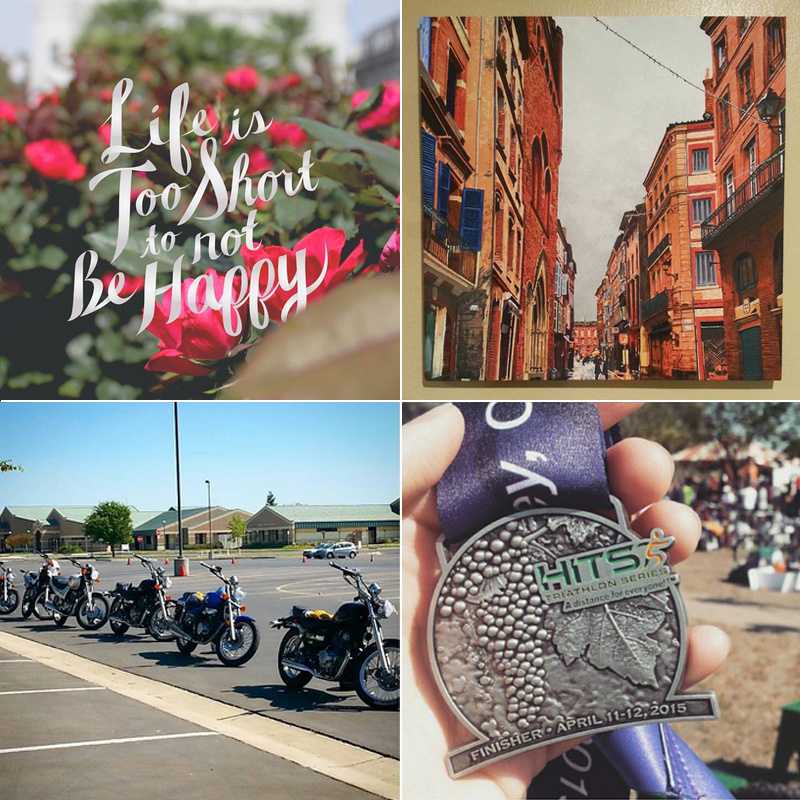 Top left: Design I made to be a reminder for myself and others
Top right: A painting I made. Inspired by a photo taken by my sister while in France. Acrylic on canvas
Bottom left: shot from my motorcycle training class
Bottom right: medal from the Hits triathlon in Napa, hence the grapes/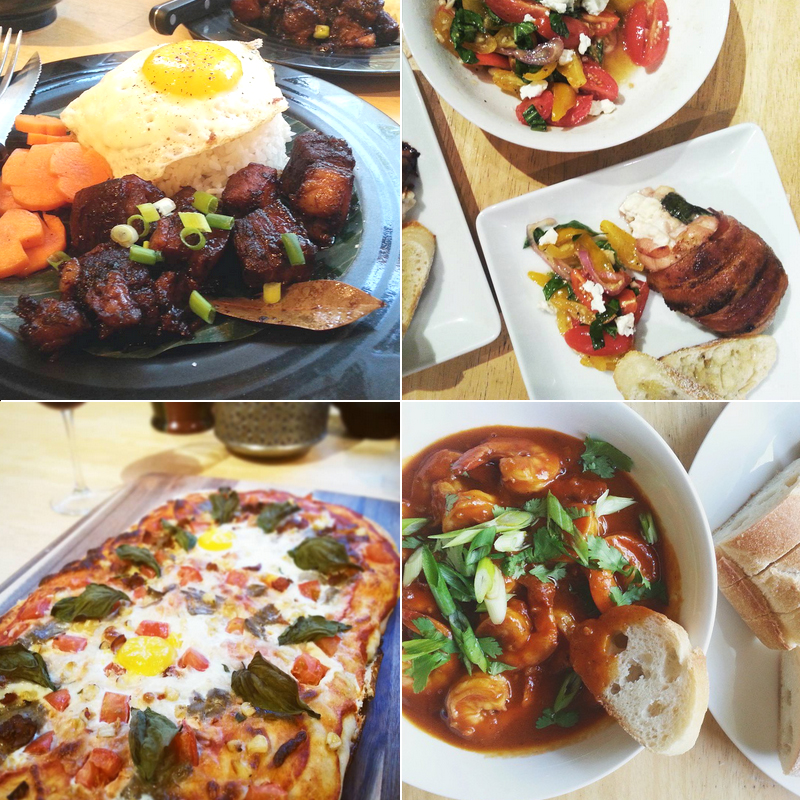 Top left: homemade pork belly adobe
Top right: homemade bacon wrapped stuffed chicken with heirloom bruschetta
Bottom left: homemade pizza
Bottom right: homemade tom rim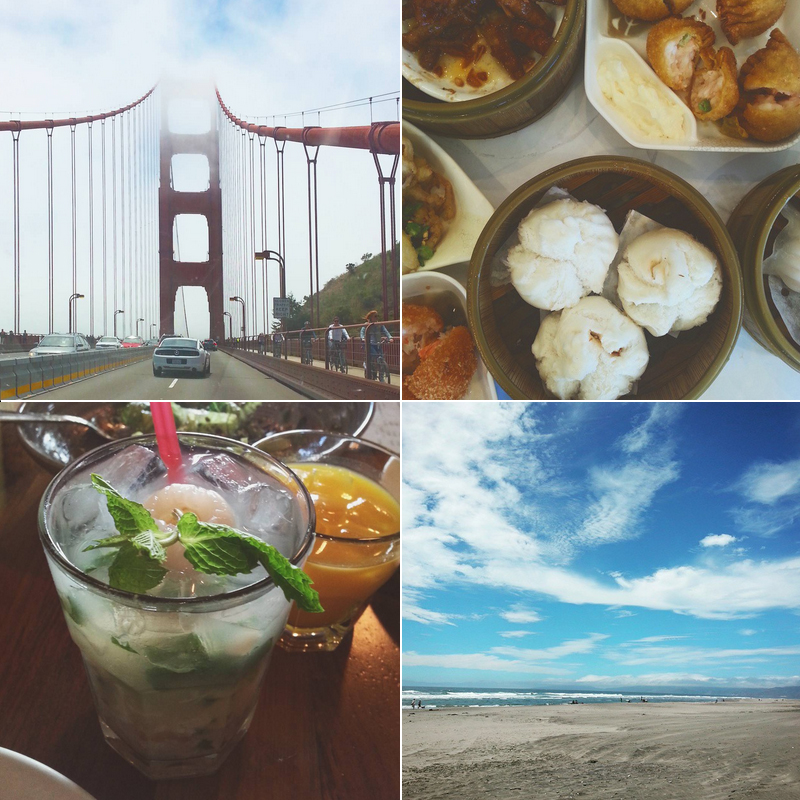 Frequent visits to SF lately.
Top left: Golden gate bridge
Top right: Dim sum in San Francisco
Bottom left: Lychee mojito from Burma Superstar
Bottom right: Beach in San Francisco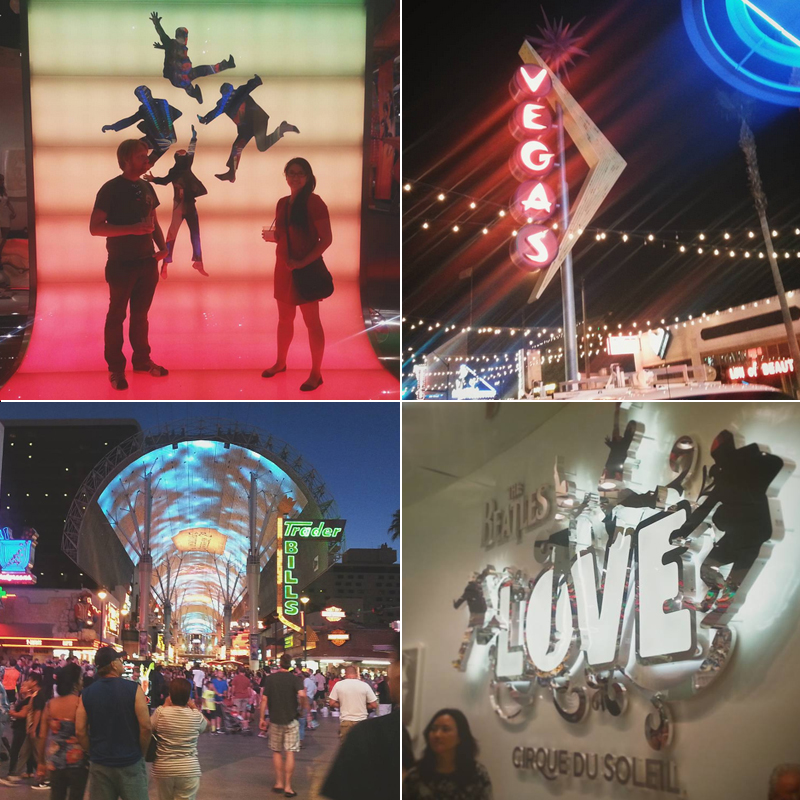 First time in Las Vegas since I was 13. Crossed off a bucket list item and watched Beatles LOVE. Seriously amazing performance!
Top left: Getting ready to see Beatles LOVE with cocktails in hand
Top right: Old Vegas
Bottom left: Fremont in Vegas
Bottom right: Waiting on the LOVE lobby, admiring the sign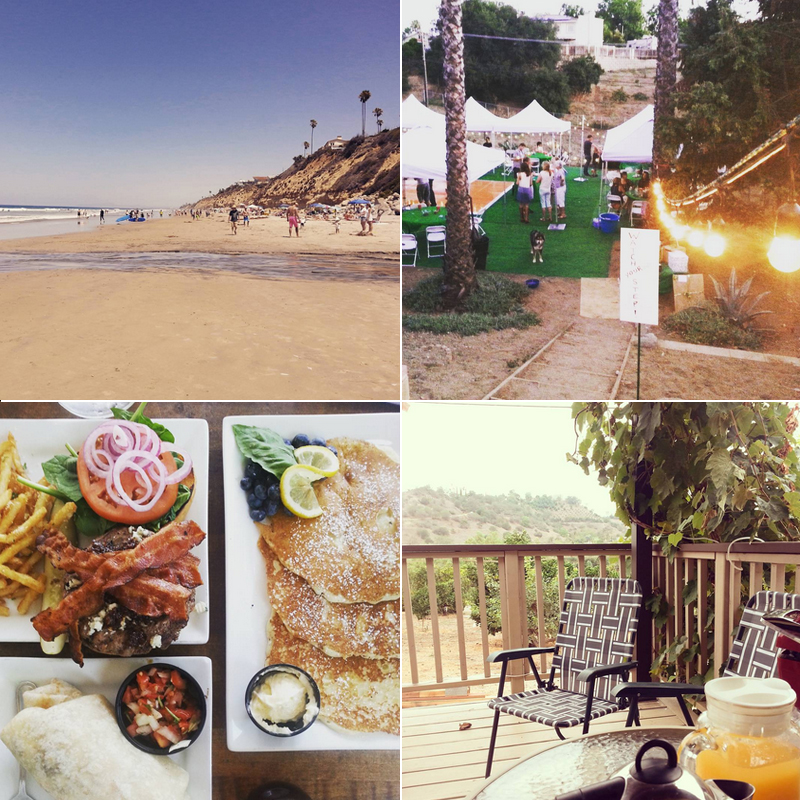 Made a trip down south for a wedding.
Top left: Moonlight Beach in Encinitas, San Diego county
Top right: Shot from a friend's beautiful backyard wedding in Escondido
Bottom left: Brunch by the beach in Encinitas
Bottom right: Our AirBNB in Escondido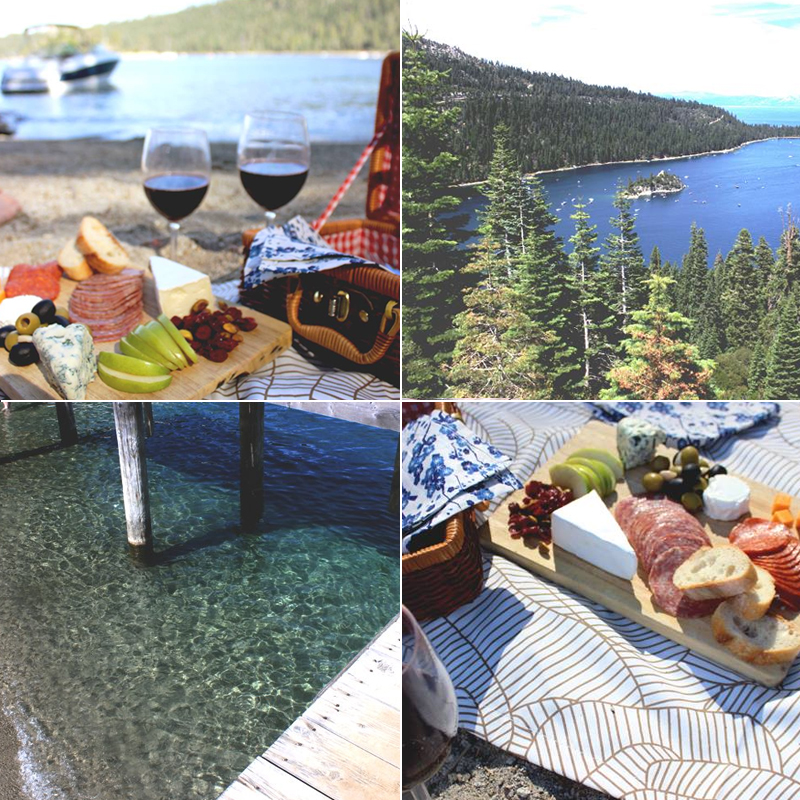 Visited Tahoe with the sister
Top left: Charcuterie board picnic in Tahoe
Top right: Emerald Bay, South Lake Tahoe
Bottom left: Emerald water
Bottom right: More food!
Ingredients
1 tbsp canola oil
1 onion, diced
6 jalapenos, seeded and diced
6 cloves garlic, minced
1 lb ground beef
1 ½ – 2 cup tomato sauce
4 cups water
1 tbsp worcestershire sauce
1 tbsp vinegar
1 tsp sugar
½ -1 cup black beans, canned
2 tomatoes, diced
½ cup frozen corn
½ tsp cumin
2 tbsp sriracha
salt
pepper
garnish:
green onion, diced
sour cream
shredded jack cheese
cilantro, chopped
avocado, diced
Directions
Place a large pot on medium-high heat. Heat the oil and brown diced onions for 2-3 minutes. Add the ground beef to the pot and break into small pieces using a wooden spoon. cook until slightly browned. Add garlic, jalapenos, black beans, corn, tomatoes, water, tomato sauce, Worcestershire sauce, vinegar, sugar, sriracha, cumin, salt, and pepper. Stir well. When the mixture has come to a boil, cover the pot with a lid, bring heat down to low, and let it cook for 25-35 minutes. Carefully lift the lid, stir well, and adjust to taste. Pour in individual serving bowls and garnish with shredded cheese, avocado, sour cream, green onion, and cilantro.
For dunking and dipping, I used this basic cornbread recipe . You can never go wrong with Betty Crocker!
Share with Your Amigos!