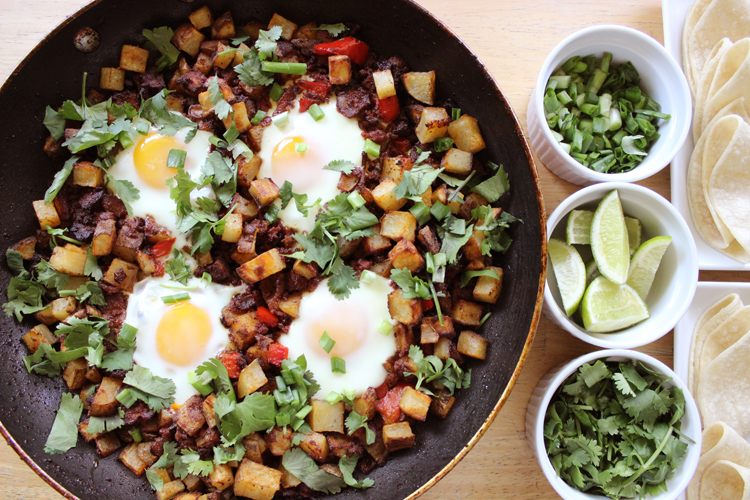 The past few months have been flying by, I mean, here we are, already half way through 2015. By the way, I'm not particularly looking forward to turning 28 next month. At 27, you're teetering between mid-twenties and late twenties, but once you turn 28, let's face it, you're pretty much 30! No, I'm not obsessed with getting old, but I am half-expecting someone to hand me a congratulatory birthday package containing a bottle of Tums, some anti-wrinkle cream, a bottomless bag of butterscotch candies, and a complete beginner's guide on how to knit. Of course, I'm being facetious! Sort of. Here's hoping 30 is the new 20!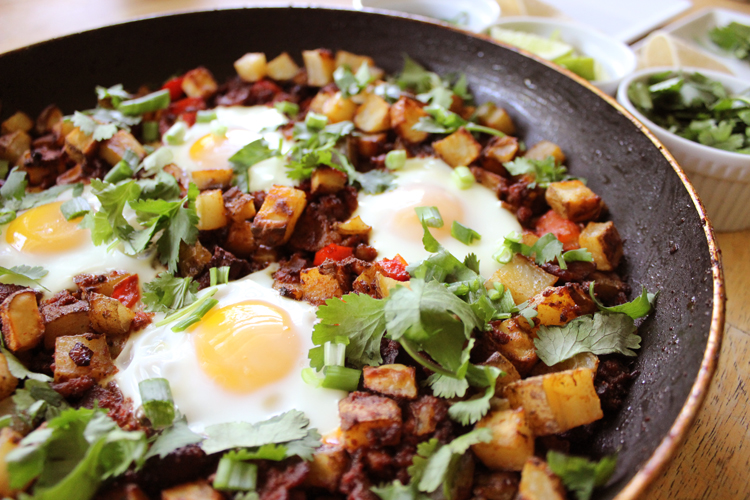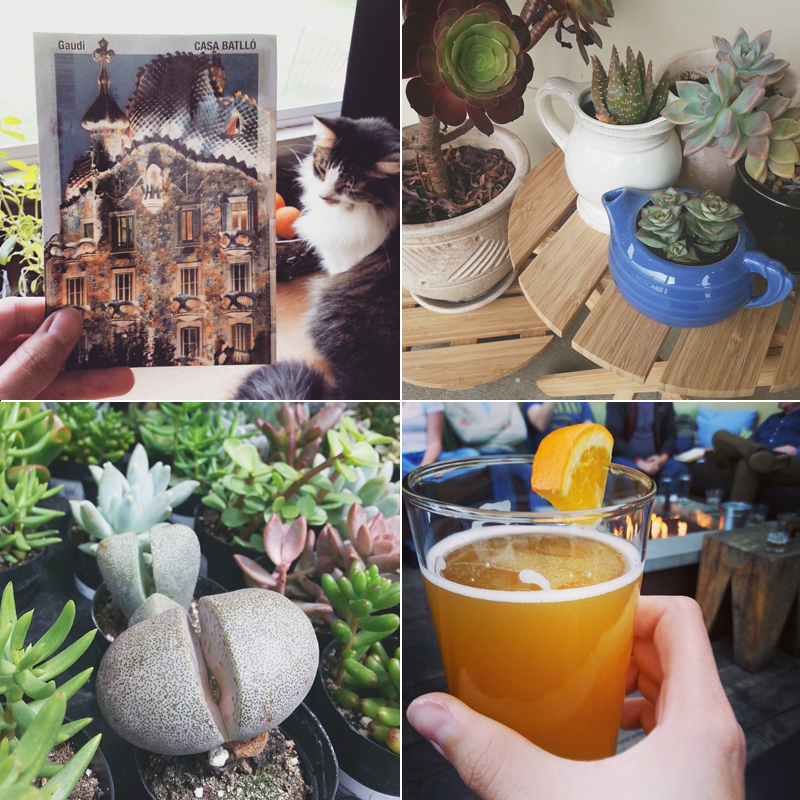 Top left: In the world of digital messaging, getting a post card in the mail is all the more special.
Top right: The porch needed something other than cobwebs to fill up it's space.
Bottom left: More succulents from the nursery.
Bottom right: Enjoying a drink by the fire at Mix Downtown Sacramento.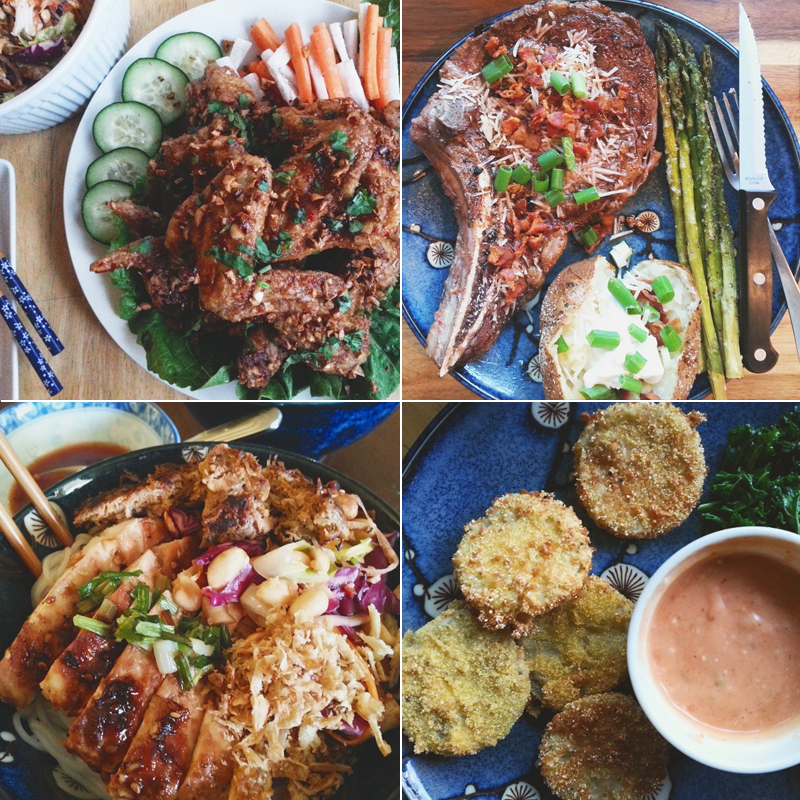 Top left: Fish sauce chicken wings with fried garlic. My kitchen smelled of garlic for hours after.
Top right: I think my husband has mastered the art of grilling steaks.
Bottom left: Homemade lemongrass chicken noodle salad
Bottom right: Homemade fried green tomatillos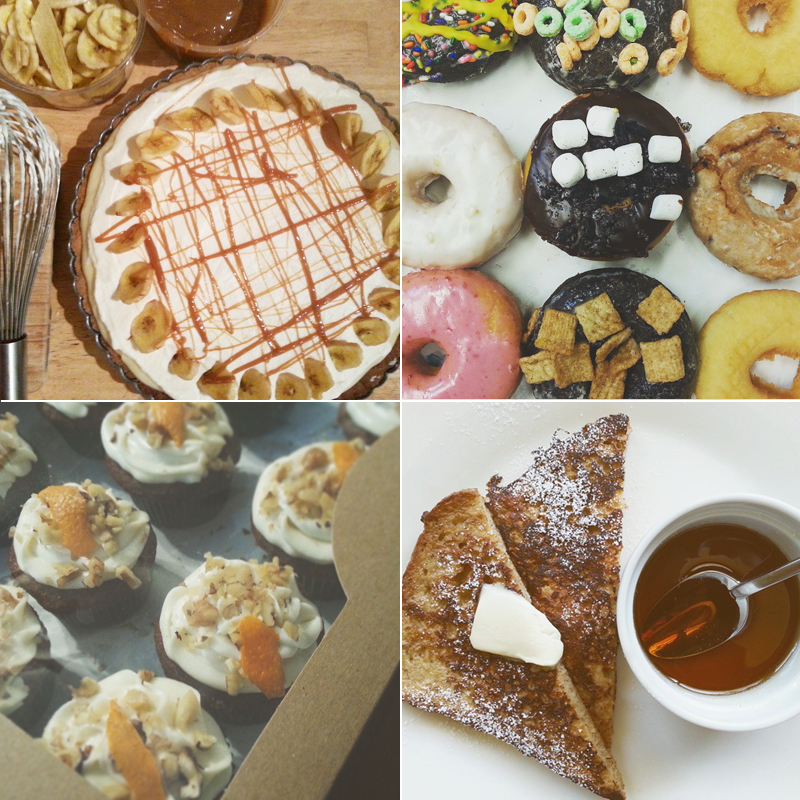 Top left: Banofee cream pie I made for a house warming. Desserts require a delicate hand, I should know, I made 2 pie crusts but flopped one in the oven as I was taking it out. You need them delicate hands, I tell you!
Top right: Doughnuts for National Doughnut Day.
Bottom left: Homemade carrot cake cupcakes for a Birthday.
Bottom right: Homemade French toast.

One thing I hope to do more in my thirties is travel. As I type this, my father is in Vietnam, my brother just returned from Taiwan, and my sister is in France. Meanwhile, here I am being a homebody and thinking of going on a little adventure to the taco truck parked a few blocks away.
Speaking of Mexican food, if you're a fan of Chorizo, check out my recipe for Egg and Chorizo Potato bake.(Like my little segway there?) I made this one morning after realizing I had a crap ton of potatoes hidden away under my liquor table – when you have a tiny kitchen with very limited cabinet space, you get creative in the way you store things. A little forewarning about this dish – it is extremely addictive! I firmly believe that potatoes, when combined with a considerable amount of fat (whether it's oil, animal fat, cheese, or butter in this case), is the crack cocaine of the food world! It's no wonder the Lay's potato chip motto is "Bet you can't eat just one!" OR consider the Pringles slogan – "Once you pop, the fun don't stop". That's totally a hardcore druggy reference if I ever heard one! But I digress…without further ado, here's the recipe to my egg and chorizo potato bake!
Ingredients
2 lb potatoes (Yukon or Russet), diced into small ½ inch cubes and washed
4 tablespoons butter, melted
1 ½ teaspoon salt
Pepper to taste
9 oz. chorizo
1 onion, diced
1 red bell pepper, diced
4 eggs
cilantro (optional)
Directions
In your oven, place a rack on the lowest position. Place a sheet pan on the rack and preheat the oven to 450 degrees F. (Heating the sheet pan beforehand will help prevent the potatoes from sticking) Toss the cubed potatoes with melted butter, salt, and pepper. Lay the potatoes evenly on the heated sheet pan and bake for 20 minutes. With a spatula, toss the potatoes and bake for another 15-20 minutes.
While the potatoes are baking, place a large skillet over medium to medium high heat. Add the chorizo and break up the bits using a wooden spoon. After a minute or 2, add in the diced onions and allow it to become slightly translucent, stir occasionally. Add in bell peppers and cook for another few minutes until the peppers have softened. Remove excess oil if needed.
After the potatoes have finished baking, lower the heat to 375 degrees F. Remove the potatoes from the sheet pan and add to skillet. Toss the mixture in the skillet, allowing the potatoes to be coated in the chorizo and veggies. Carefully crack the eggs over the potatoes and place the skillet in the oven. Bake for about 12 minutes.
Remove the skillet from the oven and sprinkle chopped cilantro over the top. Enjoy with some tortillas or toast!
Share with Your Amigos!