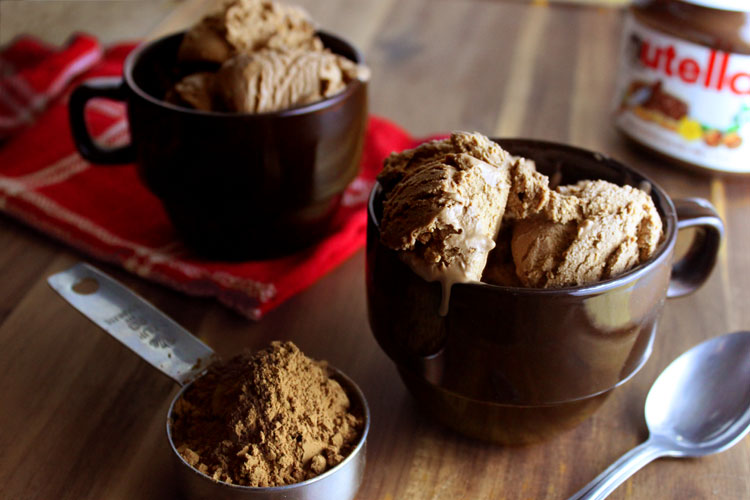 My fiance, Jonah, has a little joke he likes to tell, it goes like this:
How do you know if someone listens to NPR?
They tell you!
It's funny because it's true. Annoying NPR listeners, like myself, are constantly quoting things we heard on NPR earlier that day. I'm reminded of the character from American Pie, the one that always starts a discussion with "one time, at band camp…", except in my case it's "today, on NPR…". As the proud NPR listener that I am, I'm not ashamed to admit that this little bit on no-churn Nutella ice cream was inspired by an NPR piece.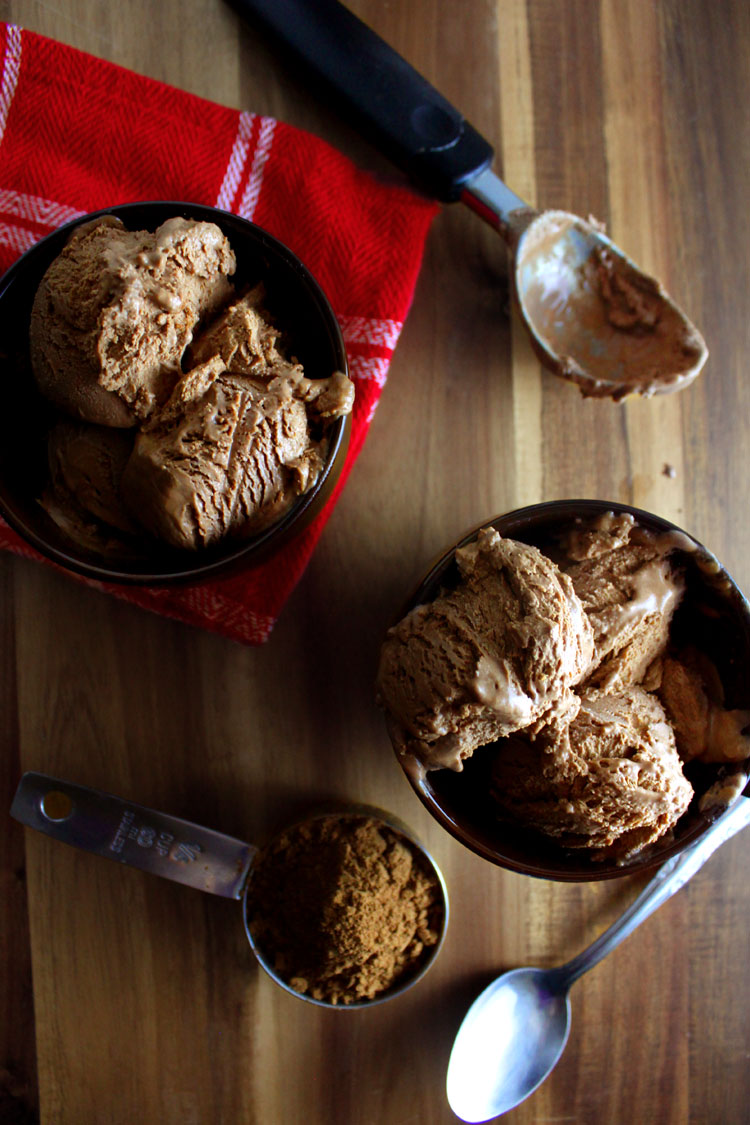 The famous Nigella Lawson was recently on NPR to discuss Valentines day noms to make for your special someone. She spoke of a no-churn espresso ice cream recipe and my ears perked higher than my dog's when she hears the word "treat".
Both Jonah and I are avid ice cream eaters (it's a hard job), so I was excited by the idea of making homemade ice cream without spending a ton on an ice cream maker. Mrs. Lawson swore by this recipe and I had to give it a try, adding my own tweaks of course. I was doubtful at first. I was afraid the final product would come out more moussey or runny than traditionally made ice cream, but man was I wrong. The texture and taste was exactly like parlor ice cream, with just the slightest bit of velvetiness, similar to gelato. This is a life-changing recipe! I'm already brainstorming for other unique ice cream flavors to experiment with. Oh the possibilities!
Ingredients:
10.5 oz heavy cream
6 oz sweetened condensed milk
1 tsp vanilla extract
1 tbsp rum (optional)
3 tbsp cocoa powder
¼ cup Nutella
Directions:
Whip the heavy cream until soft peaks form, mix the rest of ingredients in with the cream. Pour into airtight containers and let it freeze for at least 6 hours before serving. That's it! Easy peasy lemon squeasy!
Share with Your Amigos!