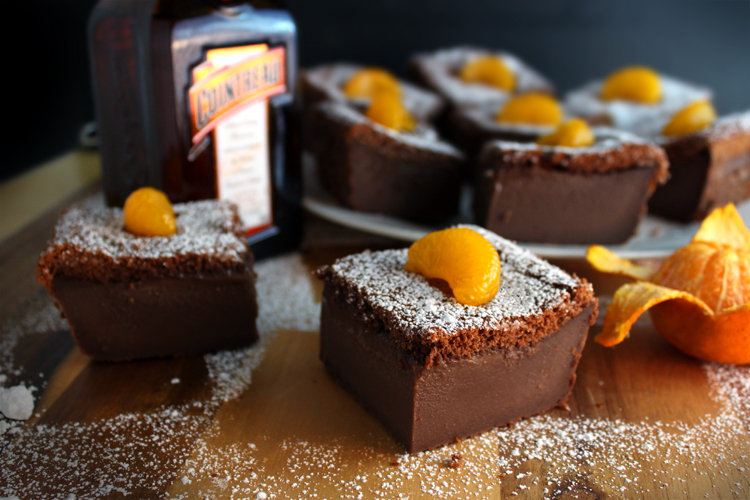 I couldn't believe my ears when I heard about this recipe for cake batter that magically separates into 3 layers (cake on the bottom, custard in the middle, cake on the top). It seemed too good to be true. Naturally, I had to try it!
To my absolute delight, the cake was fantastic! It reminded me of those orange chocolate balls that you get during the holidays. You know, the ones you have to smash to break apart. Biting into this magic cake transported me back 4 months, to Christmas.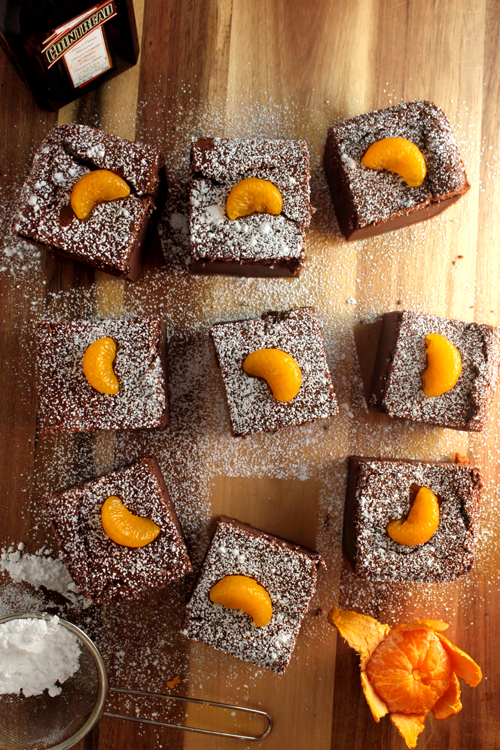 Not only is it delightfully yummy, the textures will blow you away! The cake-like top is incredibly light and fluffy; think of the lightness of angel food cake with the decadent deep flavor of devil's food cake. And the custard, oh God, the custard! It's almost indescribable, but I'll try my best. The custard is smooth, thick, velvety, and just plain irresistible! I'll definitely be making more of this "magical" dessert!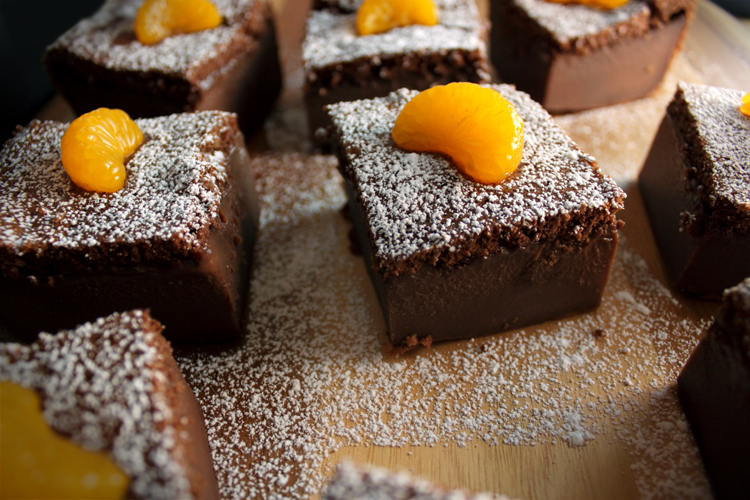 On another note, Jonah and I are checking out a potential wedding venue today. It's called the Pagoda Building in Sacramento's Chinatown. Sacramento has a Chinatown? Kind of…It's tiny compared to San Francisco's or New York's Chinatowns. The entire "town" is only 2 blocks wide. I did some research and apparently it was a flourishing area for Chinese immigrants back in the California Gold Rush. The building's style really fits with the whole East meets West wedding theme we're going for, I mean, it's a frickin Pagoda in urban downtown Sacramento! Hopefully our visit won't won't diminish my enthusiasm for this potential venue. We shall see…I'm hoping to post some photos of the place in the next coming days for your viewing pleasure! And now, without further ado, the recipe for Orange Chocolate Magic Cake!
This recipe is adapted from WhiteOnRiceCouple's recipe for Chocolate Magic Cake.
Ingredients:
1 stick unsalted butter
2 1/2 cups milk (whole milk preferred)
1 cup flour
1/2 cup cocoa powder
4 eggs, separated
1/8 teaspoon distilled vinegar
1 3/4 cups powdered sugar
3 tbsp Cointreau (or other orange-flavored liqueur)
1/2 tsp vanilla extract
extra confectioner's sugar for dusting
Mandarin oranges for garnish (canned)
Directions:
Preheat the oven to 325°F and lightly grease a 8″x8″ baking dish.
Melt butter and set aside to cool. Warm the whole milk to lukewarm and set aside.
In a separate bowl, whisk together the flour and cocoa powder for 20 seconds. Set aside.
Whip the egg whites with vinegar until stiff peaks form and set aside.
Beat the egg yolks and sugar until light in color. Beat in the melted butter, Cointreau, and vanilla extract for about 2 minutes or until evenly incorporated.
Mix in the flour/cocoa into the batter until evenly incorporated. The batter will be tough to begin with. Gently whisk in the milk until batter is smooth.
Fold in the egg whites, 1/3 at a time. The batter will be somewhat lumpy.
Pour the batter into the greased pan and bake for 50-60 minutes. The cake should have a slight jiggle when done.
Let the cake completely cool before cutting. Dust with confectioner's sugar and top with Mandarin orange slices.
Share with Your Amigos!