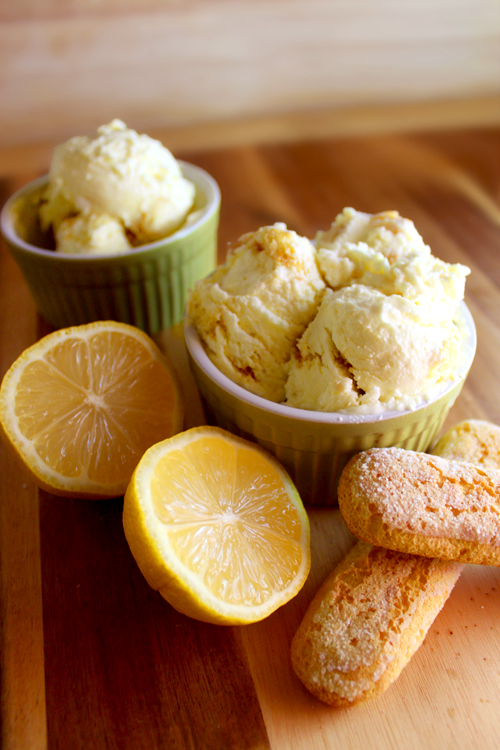 So I discovered an amazing and simple way to make ice cream a few months back. As someone who doesn't own an ice cream maker and as someone who just likes simple no-fuss cooking, finding this method of ice cream making was like finding the holy grail of chilled desserts!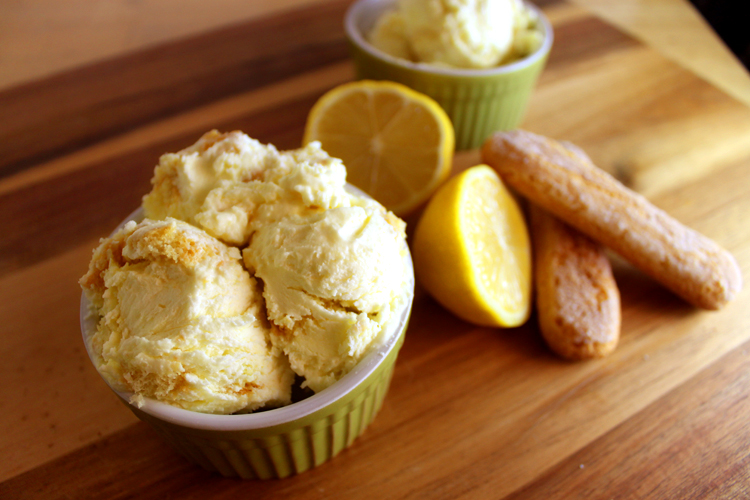 This recipe is inspired by a local ice cream parlor here in Sacramento called "What's the Scoop?". I met the shop owner, Angel, about a year ago at a local wine and dine charity event and she gave me a sample of her Lemon Chiffon Ice Cream, ok it was more like a couple samples. Before I tried it, I thought "ok lemon ice cream, not necessarily my favorite flavor but I'll give it a shot". It was amazing! The mixture of vanilla and citrusy lemon was heavenly! To make it even more decadent, she used Girl Scouts Lemonade cookies in her ice cream! I decided to use ladyfingers for my version. The cookies will soften up and become more cake like, hence the chiffon part!
Ingredients:
10.5 oz heavy cream
6 oz sweetened condensed milk
1/2 tsp vanilla extract
1 1/2 tsp lemon extract
1 tbsp rum (optional)
4 ladyfinger cookies, cubed
Directions:
Whip the heavy cream until soft peaks form, mix the condensed milk, extracts, and rum in with the cream. Fold in cubes of ladyfinger cookies. Pour into airtight containers and let it freeze for at least 6 hours before serving. That's it! Easy peasy lemon squeasy!
Share with Your Amigos!