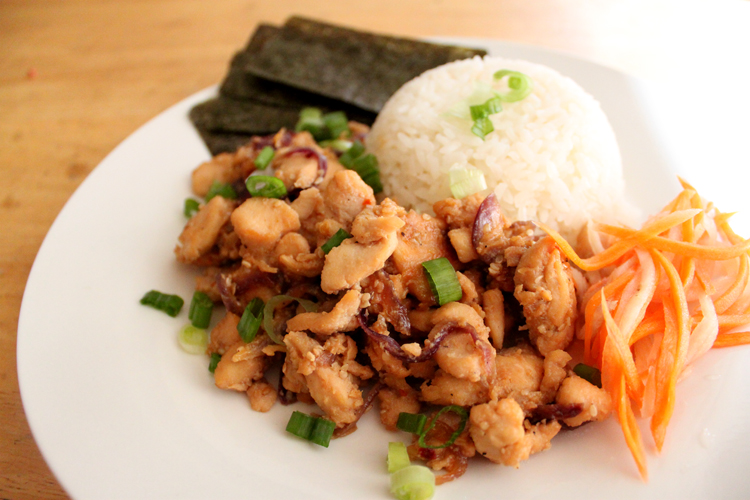 Today I'd like to talk briefly about the Baader-Meinhof phenomenon. You know when you learn of something new and then all the sudden, you see it everywhere? That's the Baader-Meinhof phenomenon. And that's exactly what happened when I was introduced to this delicious type of Korean barbecued meat by a friend about 2 years ago. I had never heard of Bulgogi before then and now it's everywhere! I've seen Bulgogi in tacos, burritos, and even hamburgers (proof). I can't help but wonder if it's always been around, and I'm just noticing it, or if it's one of those food trends that come and go. Either way, it's delicious and I'm so glad I didn't go through life not knowing what Bulgogi is.
1-1.5 lbs. chicken or beef, sliced thin
¼ cup of soy sauce
3 tbsp white sugar
1 tbsp sesame oil
4 cloves of garlic, minced
1 medium purple or yellow onion, sliced longside and thin
2 green onions, chopped
2 tbsp toasted sesame seeds
1/4 tsp powdered ginger
1 tsp red pepper flakes
2 pinches black pepper
Directions:
In a large bowl, mix together soy sauce, sugar, sesame oil, sesame seeds, powdered ginger, red pepper flakes, and black pepper. Add in chicken and stir.
In a heated and greased skillet, over med-high heat, throw in purple or yellow onion, and let it sweat for about 3-minutes while stirring. Add the marinated chicken and cook until the chicken is cooked completely and slightly browned. Sprinkle with chopped green onion.
You can choose to serve the chicken with rice, pickled carrots and daikon, kim, chi, sheets of nori, and a medium boiled egg. It's up to you. Put it in a taco if you'd like! The bulgogi possibilities are endless.
In other news, two weeks ago, I ran the Disney Wine and Dine Half Marathon in Disney World with one of my best friends!
We were lucky enough to enjoy the eclectic assortment of food at the Epcot Wine and Food Festival. My mouth is seriously watering right now just reminiscing about it…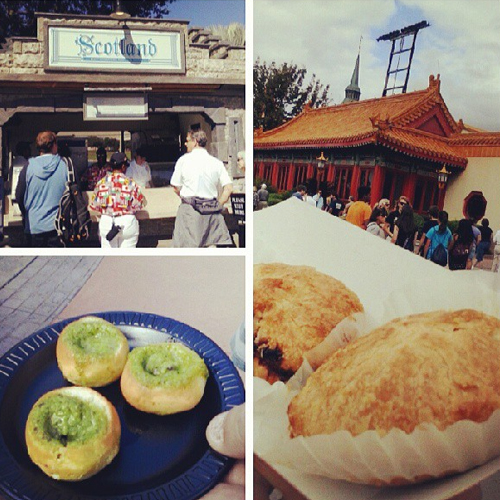 Made it a point to look for the photographer and tried to give him my best mug…eh, I'll take it.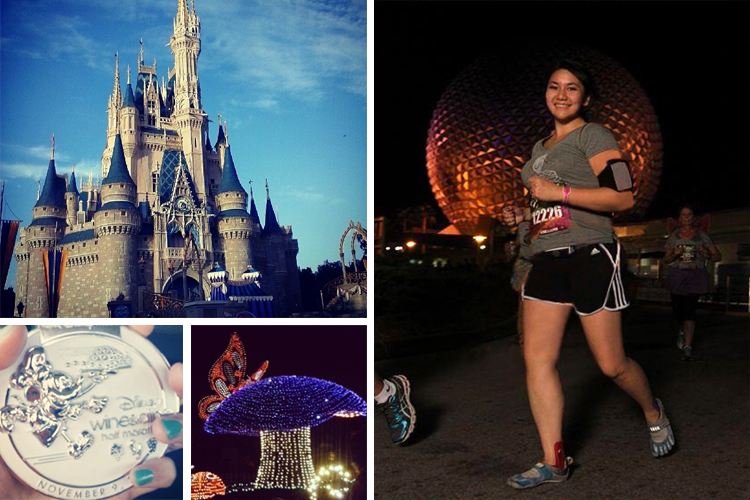 And of course, being the avid Harry Potter fan that I am, I couldn't pass up going to the Wizarding World of Harry Potter. When in Rome, or, when in Florida, I should say…do as the Floridians do!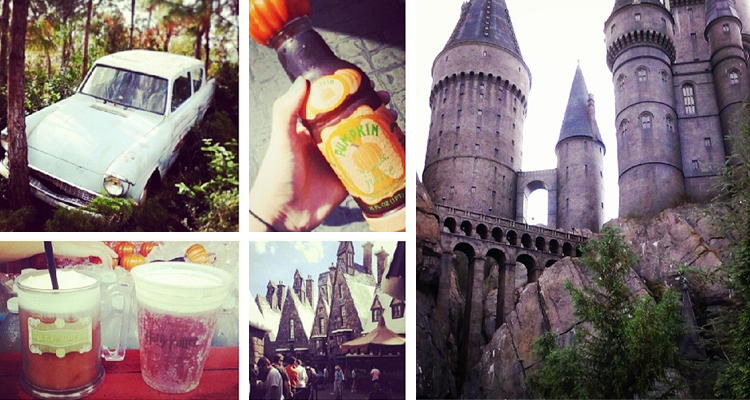 You might be seeing a recipe for home made butter beer in the near future 🙂
Share with Your Amigos!