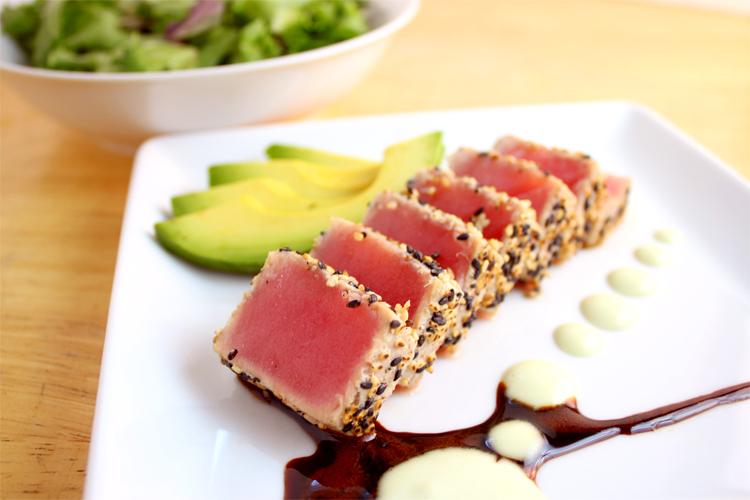 Hi all! I apologize for being MIA and not posting as much lately. Life's been a bit hectic, in a good way, trust me!
Let's see, where to start?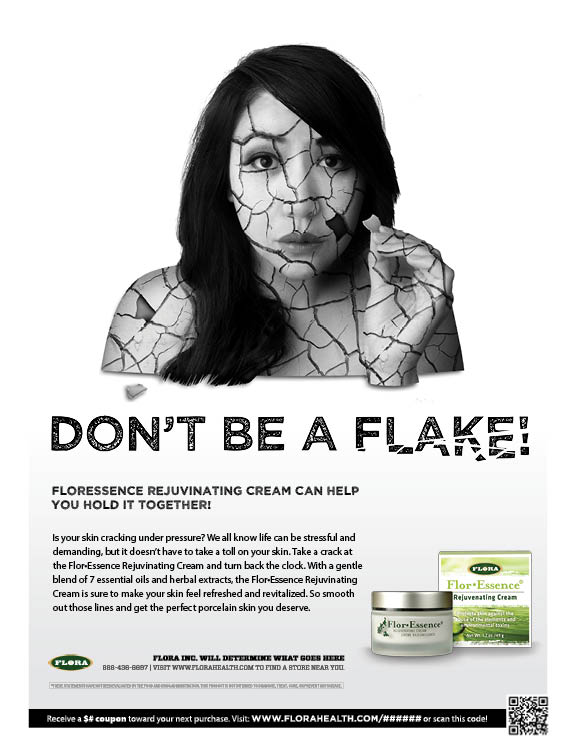 I entered a "Design Our Ad" contest from Flora for a chance to win $10,000. I'm in 5th place so far. I already know what I'd do with the money if I won: half would go towards the wedding and the other half would go towards a down payment on a new home! Here's dreaming…If you could take a moment to VOTE for me, I would be eternally grateful! Voting is done by going to the page and using the social media buttons (below the design ad) to like it on Facebook, Twitter, or Google+. Here's the link–>
http://www.floressencecream.com/portfolio/entry-69-votes-0/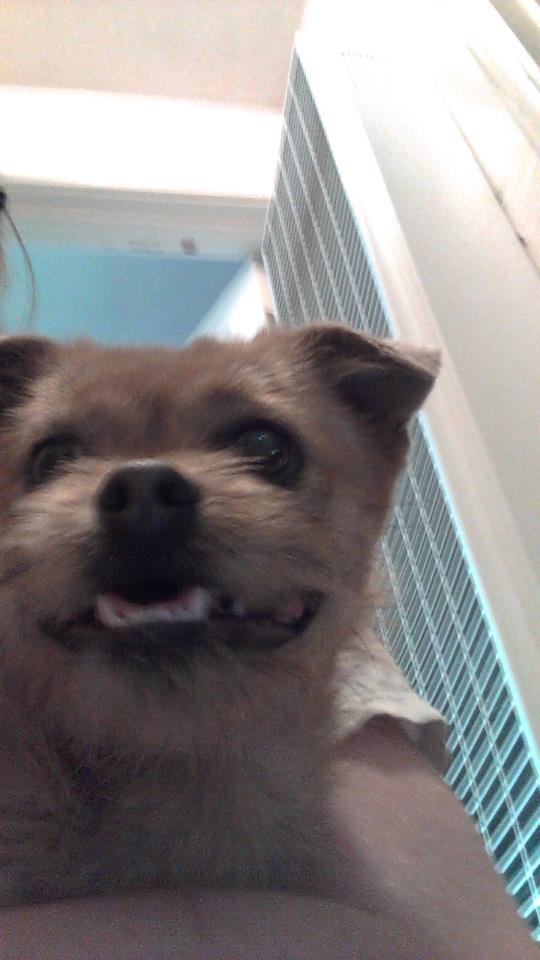 My fiance picked up a stray dog two weeks ago. We posted "Found Dog" flyers all around our neighborhood and we have yet to be contacted by the owners. Unfortunately, we can't keep the little fella because we're sorta at max capacity with our own pets. If you're in the Sacramento area (and not crazy), and are looking for a cute small dog to adopt, message me or leave a comment! He's super friendly, gentle, and great with kids! He may be a Brussels Griffon, according to a vet friend.
What else, what else…oh, I'm going on a mini vacation this Memorial weekend to San Diego with a couple buds. So excited!
Yep, there's more. I found out the other day that I won a $500 gift card from a canning/jarring photo contest hosted by the Nugget Markets! I entered my Pickled Carrots and Daikon photo.
Ok, last but not least, I started a diet (again?). I'm sticking to it until I reach my goal weight. To help motivate me, I joined something called DietBet.com. It's social media meets dieting! The site consists of a number games and contests. You join a game by putting $25 into a virtual pot and you have 28 days to lose 4% of your body weight. Those who reach 4% at the end split the pot with the other winners. If you're the competitive type like me, you'll love this! I reached my 4% a little after a week and I want to continue losing weight before the bet's over. When I entered my weight today, it said I have a 81% chance of winning! Granted, it's mostly been water weight, but still…
I'll admit, I have been struggling with the diet the past few days. The first week, I dropped weight like flies, the second week, I gained back a half a pound. I fear I'm on a plateau…Regardless, I can't give up now.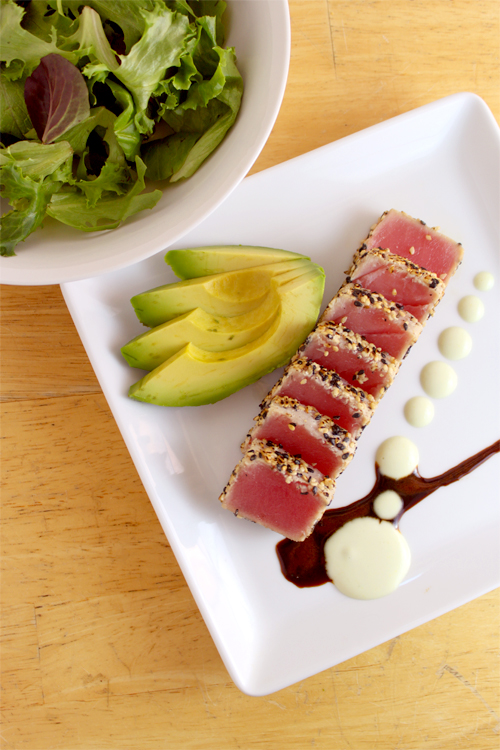 Since I've been on this diet, I've been on the lookout for healthy low calorie meals that won't leave me still hungry. I've also been craving sushi like crazy! I thought "why not make an Ahi tuna salad?" It's healthy, it's low calorie, and it'll satisfy my sushi craving. I did the math (no Asian jokes please) and added up the calories; it ended up only being 273!
Not only will this dish be kind to your waistline, it's also extremely quick to prepare, as the Ahi is served rare. Cook time is literally 1-2 minutes!
That's enough blabbing from me! And now, what you've came here for, the spectacular recipe for seared ahi tuna salad with soy ginger reduction and wasabi aioli:
Soy Ginger Reduction:
1 tablespoon light soy sauce (10 cal)
1/8 teaspoon garlic powder
1/8 teaspoon ground ginger
1 teaspoons sugar (15 cal)
1 tablespoons rice vinegar
Add ingredients into a small saucepan, heat and reduce until the sauce has thickened to a syrupy texture. Or microwave for 1-2 minutes. Warning: Your kitchen will smell like soy sauce for a few hours! Not the worst thing to smell like.
Wasabi Aioli:
1/2 tsp dry wasabi powder (5 cal)
1/2 tsp water
1/2 tbsp light mayonnaise (15 cal)
Mix wasabi powder and water together until smooth. Mix in mayonnaise.
Ahi Tuna:
4 oz ahi tuna (120 cal)
1 tsp toasted sesame seeds, white and black (18 cal)
salt
pepper
1/4 tsp vegetable oil (10 cal)
Sides:
1 cup spring mix salad (7 cal)
1/4 avocado, sliced (73 cal)
273 calories Total
Place a non-stick pan on high heat. Take the Ahi Tuna and roll it in the sesame seeds, covering as much of it as possible. Sprinkle with the desired amount of salt and pepper. Pour the vegetable oil in the hot pan. Place the tuna in the pan and sear on each side for 20-35 second depending on how rare you like your tuna. Set aside and cool for about 5 minutes. Slice the tuna with a sharp blade. I like my tuna sliced thick (1/3"=1/2" thick).
Serve with salad and avocado.
You can choose to drizzle the soy sauce reduction and wasabi aioli over the tuna and salad or you can serve it on the side as dipping sauces.
Share with Your Amigos!