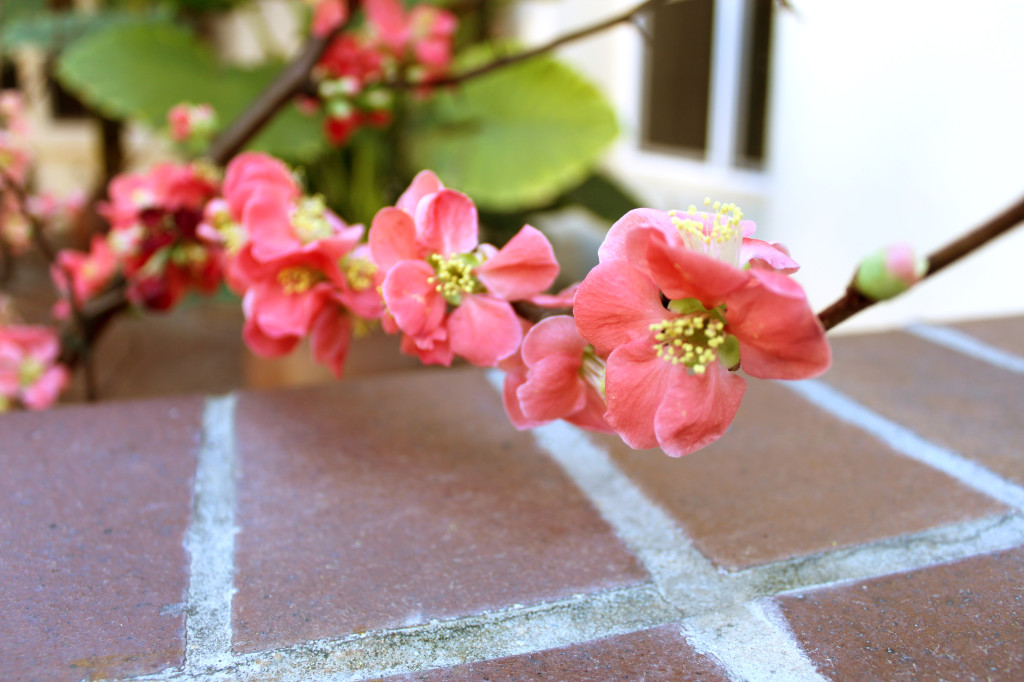 Happy Lunar New Year! I hope the year of the snake is treating you all well thus far. Visited my Dad's temple today. It's not unusual for Chinese, Vietnamese, and other Asian families to go to temple on New Years, and needless to say, it was packed! I was so overjoyed being back in the bay area for Chinese New Year! Here are a few photos I took today.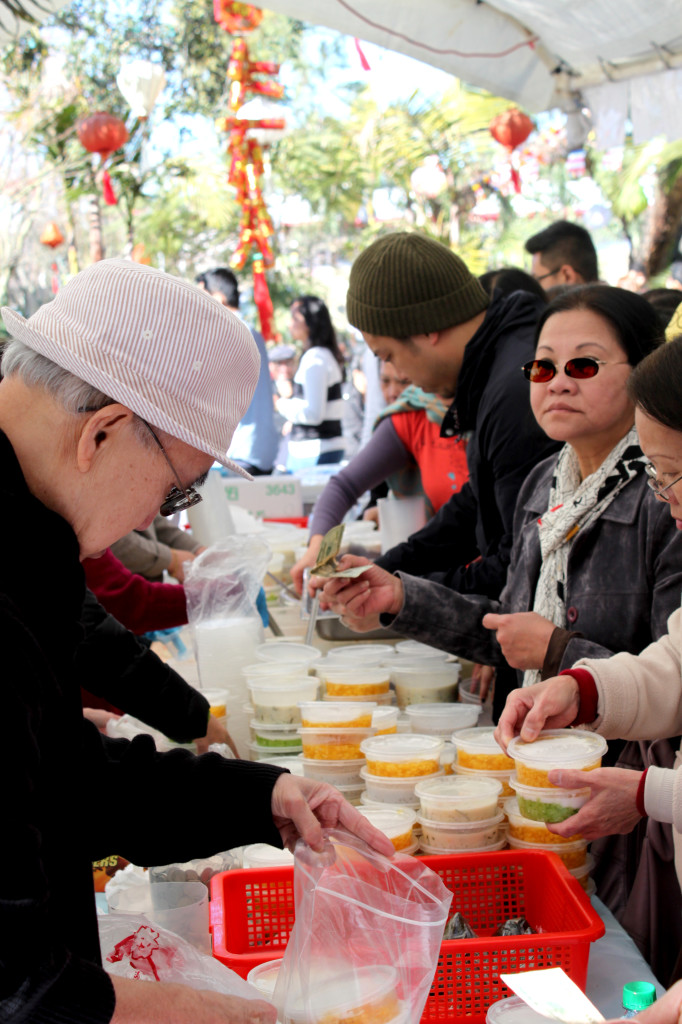 Che is a type of Vietnamese pudding mostly consisting of fruit, tapioca, sweet beans, coconut milk, etc. My sister, dad, and I shared a thing of che chuoi, banana pudding. It was so delicious, as Gwen Stefani would say, it was b-a-n-a-n-a-s!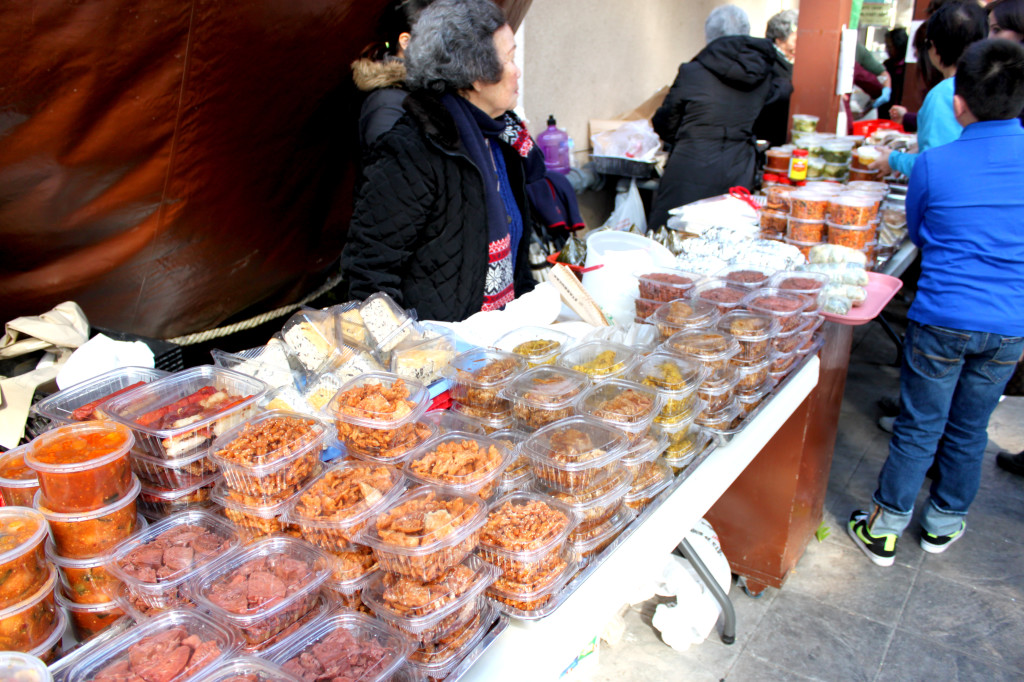 Vegetarian food vendor. Some Buddhists are vegetarian on days with a full moon.

Banh gio, steamed minced pork dumplings, wrapped in banana leaves.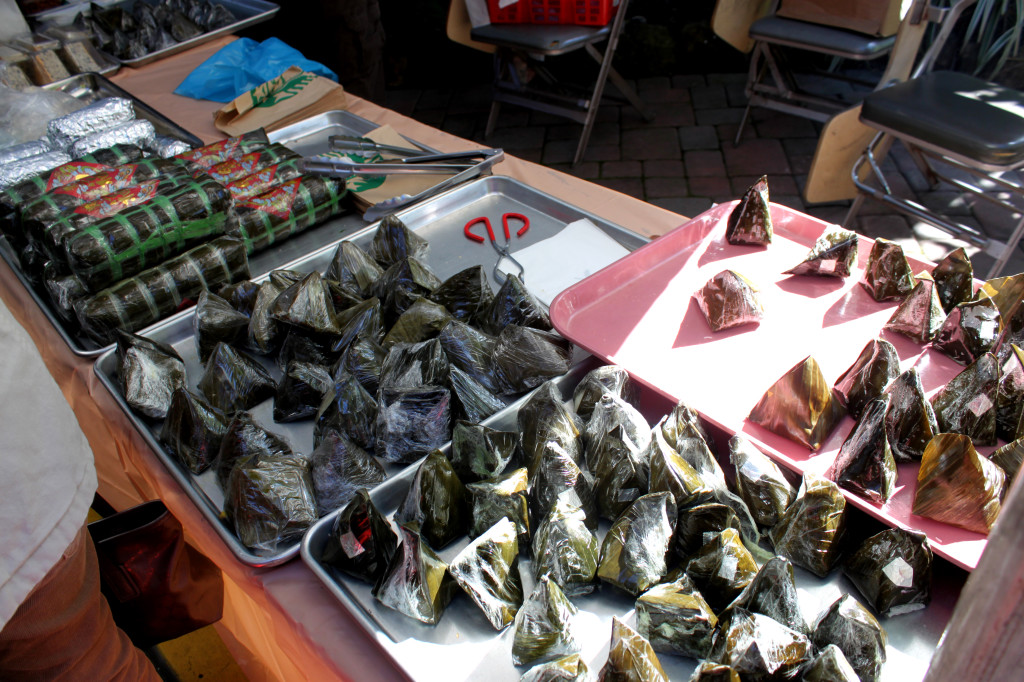 More banh gio and banh tet, a glutinous rice cake filled with mung beans and pork.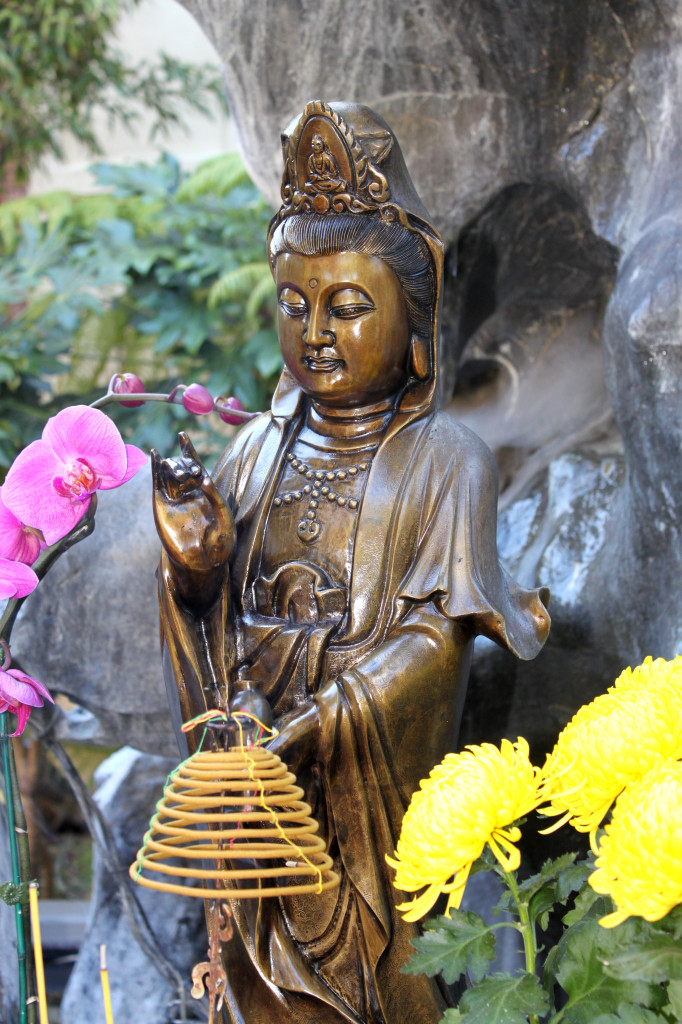 A bronze statue of Quan The Am Bo Tat.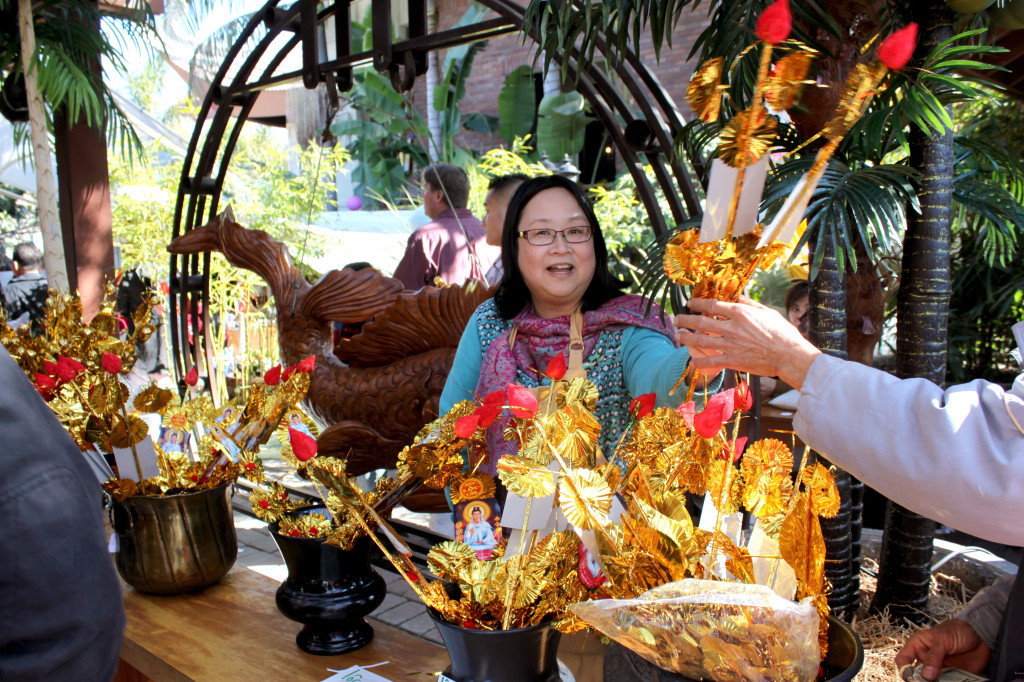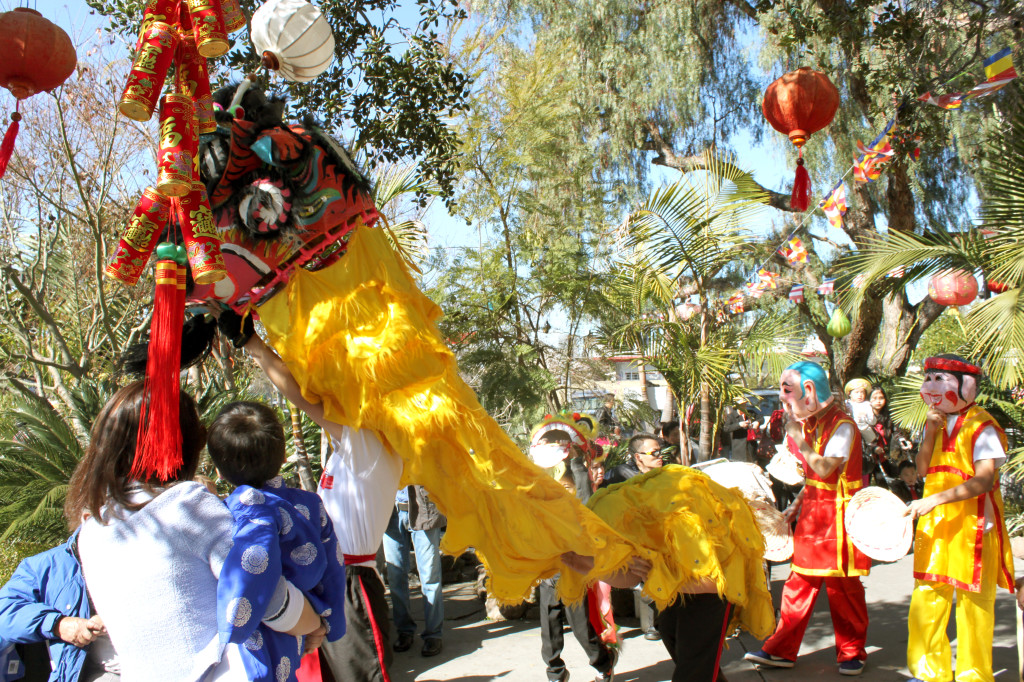 A new year celebration is not complete without a dragon dance!
Share with Your Amigos!