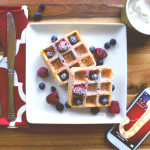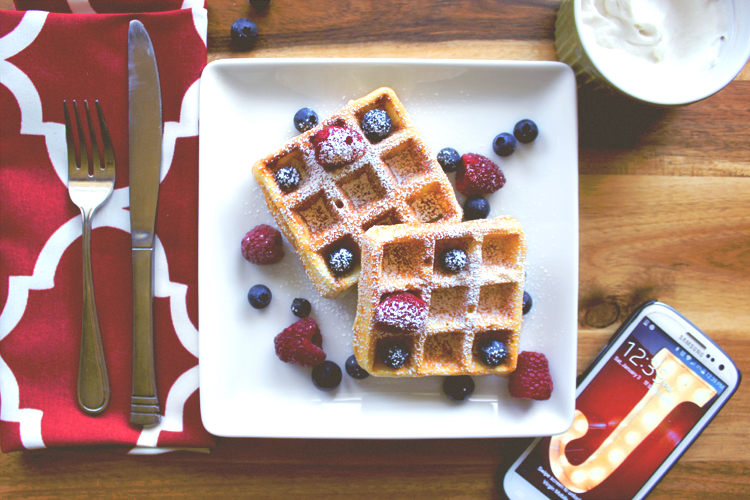 I'm going to be honest and admit I was never a morning person, and neither are any members of my family. Growing up, if my family ever woke up early enough to have breakfast (which was rare), you can bet it was savory and slathered in soy sauce. I'm talking about rice porridge, fried eggs on toast, dim sum, and yes, all covered in soy sauce! Not that I'm complaining. Just trying to paint a mental picture so you can understand why the rare but occasional sweet breakfast was always such a treat growing up (I'm of course excluding box cereals from this list). It was a nice break from the typical savory meals I was so used to.
Waffles are one of those foods that just make you happy…deep down-to-the-core happy. It's crispy on the outside and spongy on the inside. To quote my all time favorite comedian:
"A waffle is like a pancake with a syrup trap." – Mitch Hedberg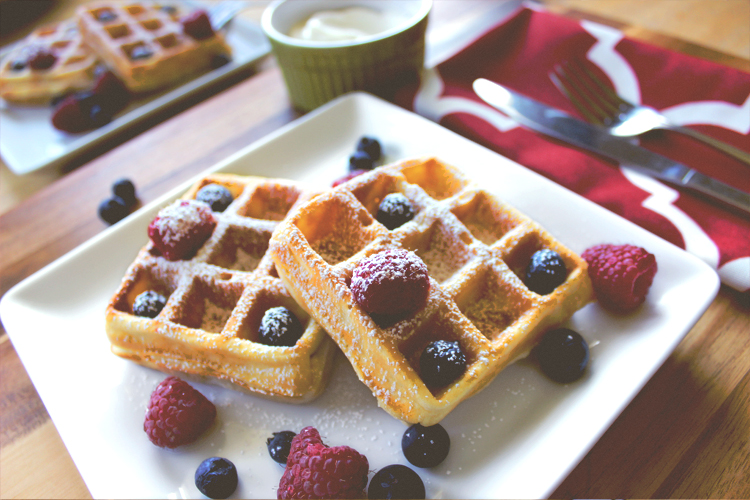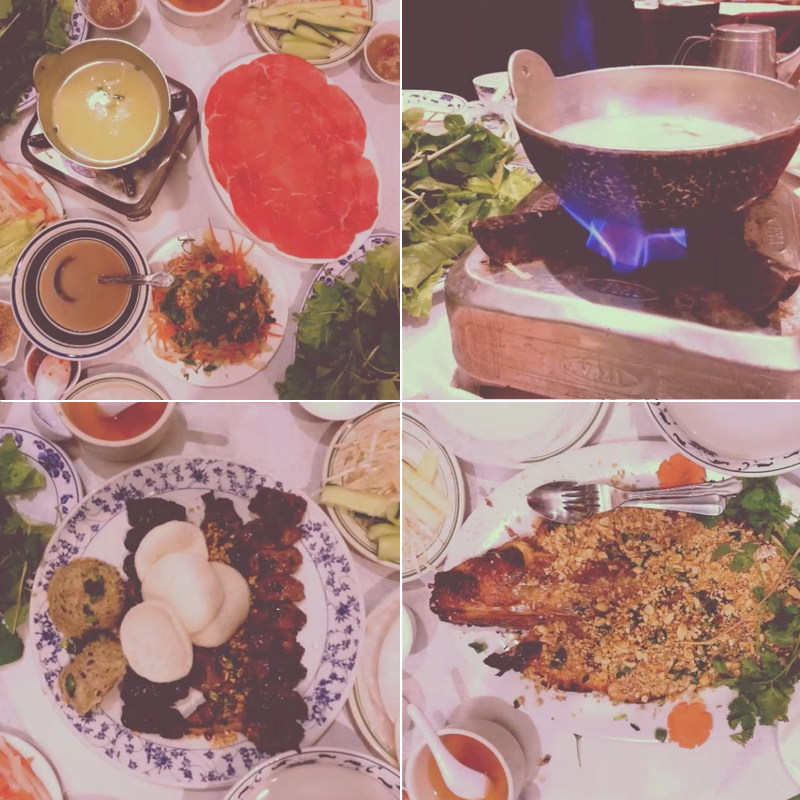 Said bon voyage to my little sister last week. She's currently in France studying abroad, but before leaving, we enjoyed Bo 7 Mon (a 7 beef course dinner) alongside a whole deep-fried peanut-crusted fish.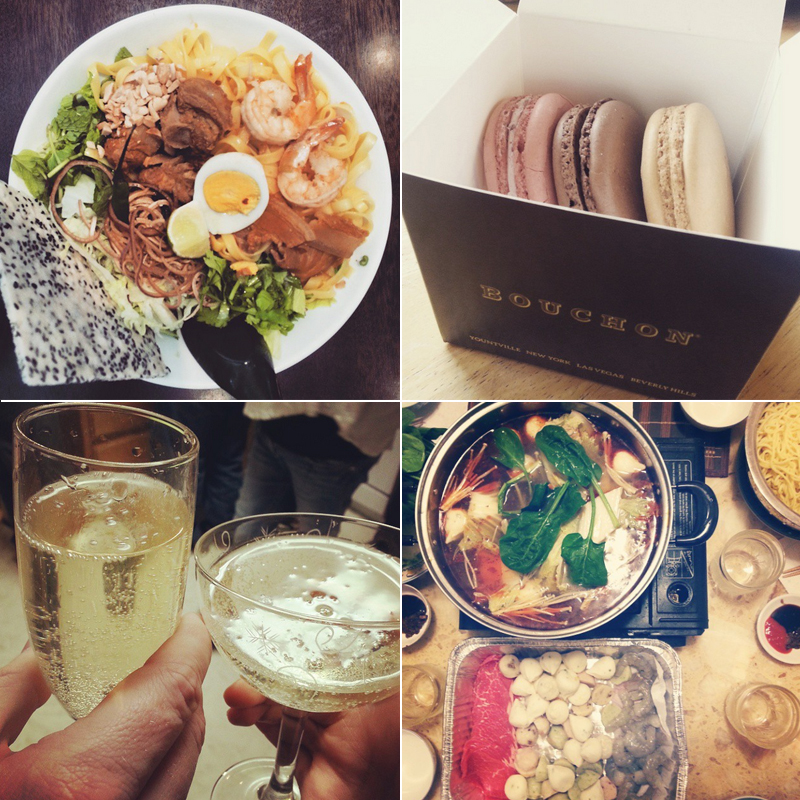 More insta pics from the holidays. Top Left: Mi Quang from Ban Cuon Bac Ninh Top Right: Macarons from Bouchon bakery given to me by some lovely friends. Bottom Left: Saying goodbye to 2014 with some bubbly. Bottom Right: Prepared a hot pot dinner with my dad.
Share with Your Amigos!