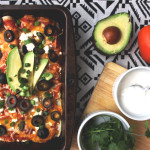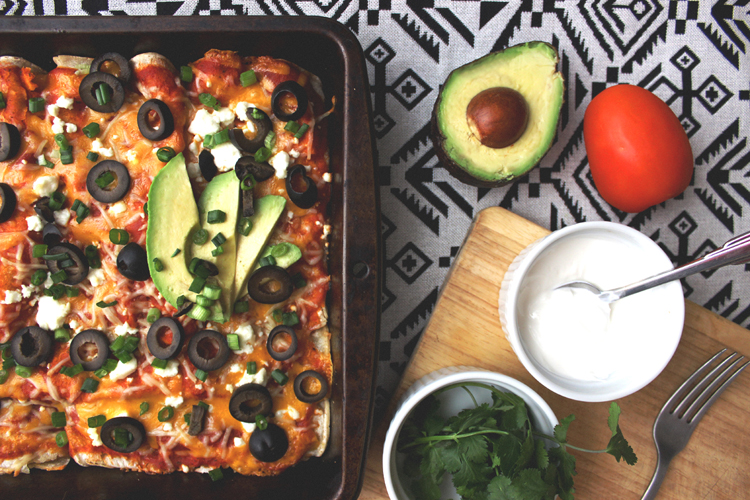 I love seeing color in my food. You know, they say you eat with your eyes first. I mean, just look at those vibrant green avocado slices, or that rich red sauce covered under that bed of pale yellow and white cheeses! It's like a kaleidoscope of color, textures, and flavors! And believe me, these enchiladas are both bursting with color and flavor!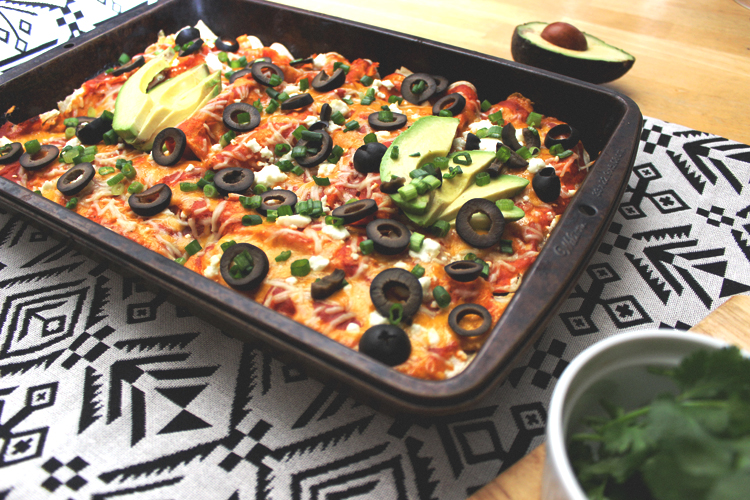 Ok, so these enchiladas are by no means authentic, but they're still tasty none the less. If you're just looking for a quick and dirty fix to satisfy your enchilada craving, then look no further. I made these in less than an hour with plenty of leftovers for lunch the next day.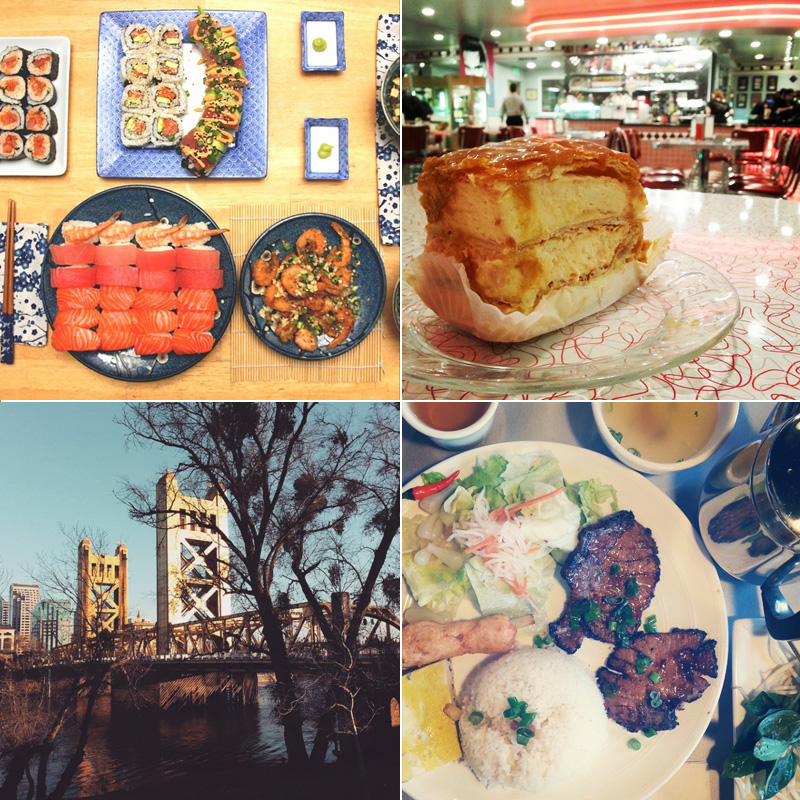 Top left: Homemade sushi. Made my and my husbands favorite sushi dishes/rolls.
Top right: Napoleon from Rick's dessert diner in Midtown Sac. My first time there – will be going back for sure!
Bottom left: Took a pic of the Sac bridge while walking Bailey
Bottom right: Had lunch in San Jose with the family and ordered the com tam.
Continue reading →
Share with Your Amigos!